Illuminate Your Creativity with the UNIQU Lighting Kit
Take your content creation to a whole new level with our UNIQU Lighting Kit. Our carefully designed lighting kit is perfect for creators of all kinds - photographers, videographers, vloggers, and more.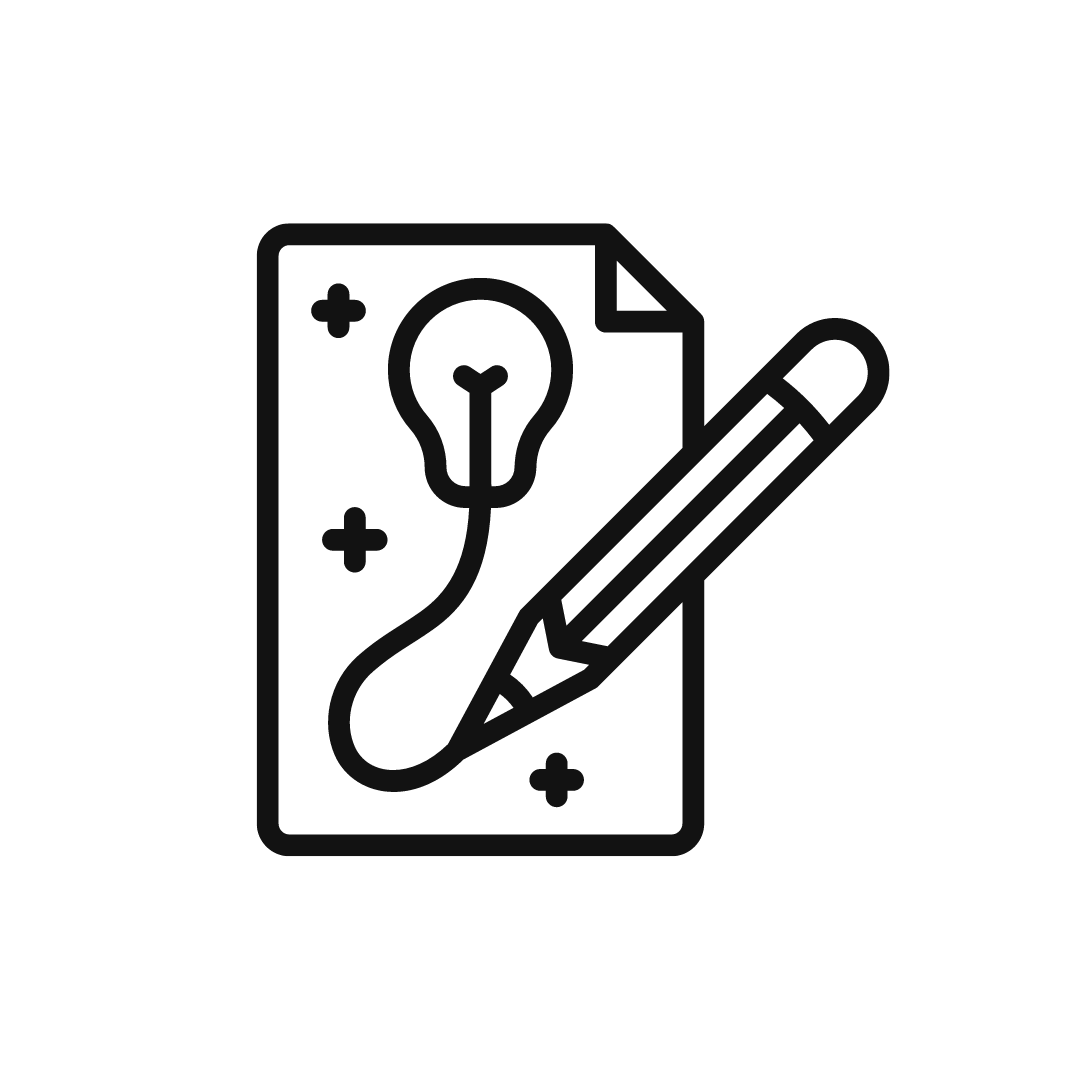 Enhance Viewer Engagement

Boost your content quality
UNIQU Lighting Kit: Your New Content Creation BFF
From perfect selfies to stunning product photography, the UNIQU Lighting Kit has your back. It's not just a light, it's a Bluetooth-controlled, multi-functional, overhead angled portable wonder that transforms every shot you take into a masterpiece. Remember, every great creator deserves an equally great lighting companion.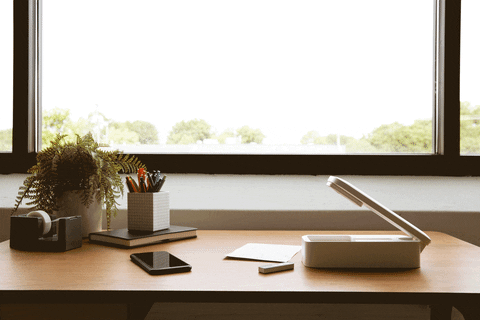 Create from every angle imaginable. Overhead shots? Easy peasy. Multi-angle filming? Done. Your creativity has no boundaries with the UNIQU Lighting Kit.

Light it up your way! Choose from 7 light modes and 3 color temperatures. Whether it's a warm ambiance for your cooking videos, or a cool hue for capturing your latest art piece, we've got you covered.

No phone too big, no phone too small. Our clamp extends as wide as 3.15 inches to securely hold all new generation phones. Your phone's safety, our responsibility.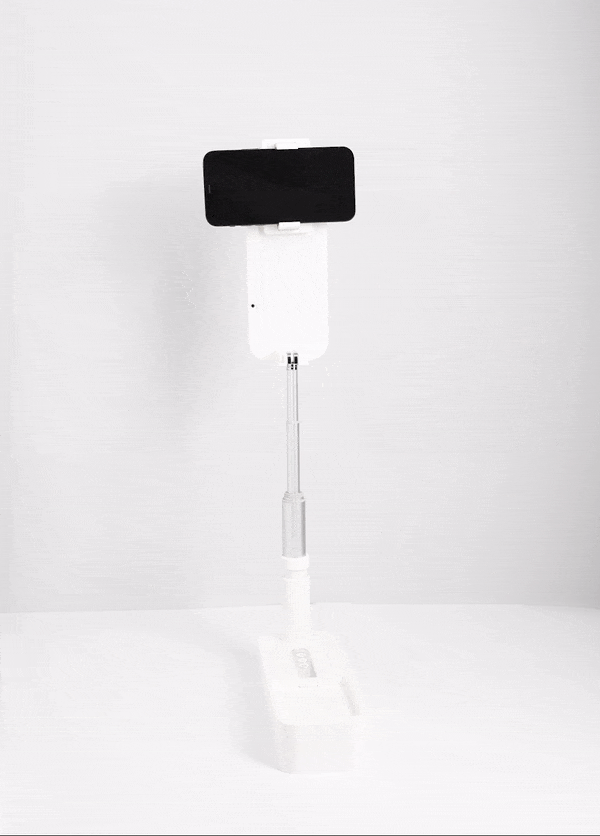 Full-Spectrum Angles with a Winning Overhead Shot
Here's the UNIQU difference - angles, angles, and more angles! Our kit offers a full 360° tilt and rotation, accommodating every possible shot you want to create. And the best part? The overhead angle! It's perfect for those flat lay photos, top-down cooking videos, or any project that needs that perfect bird's eye view. Explore new perspectives and make each shot uniquely yours!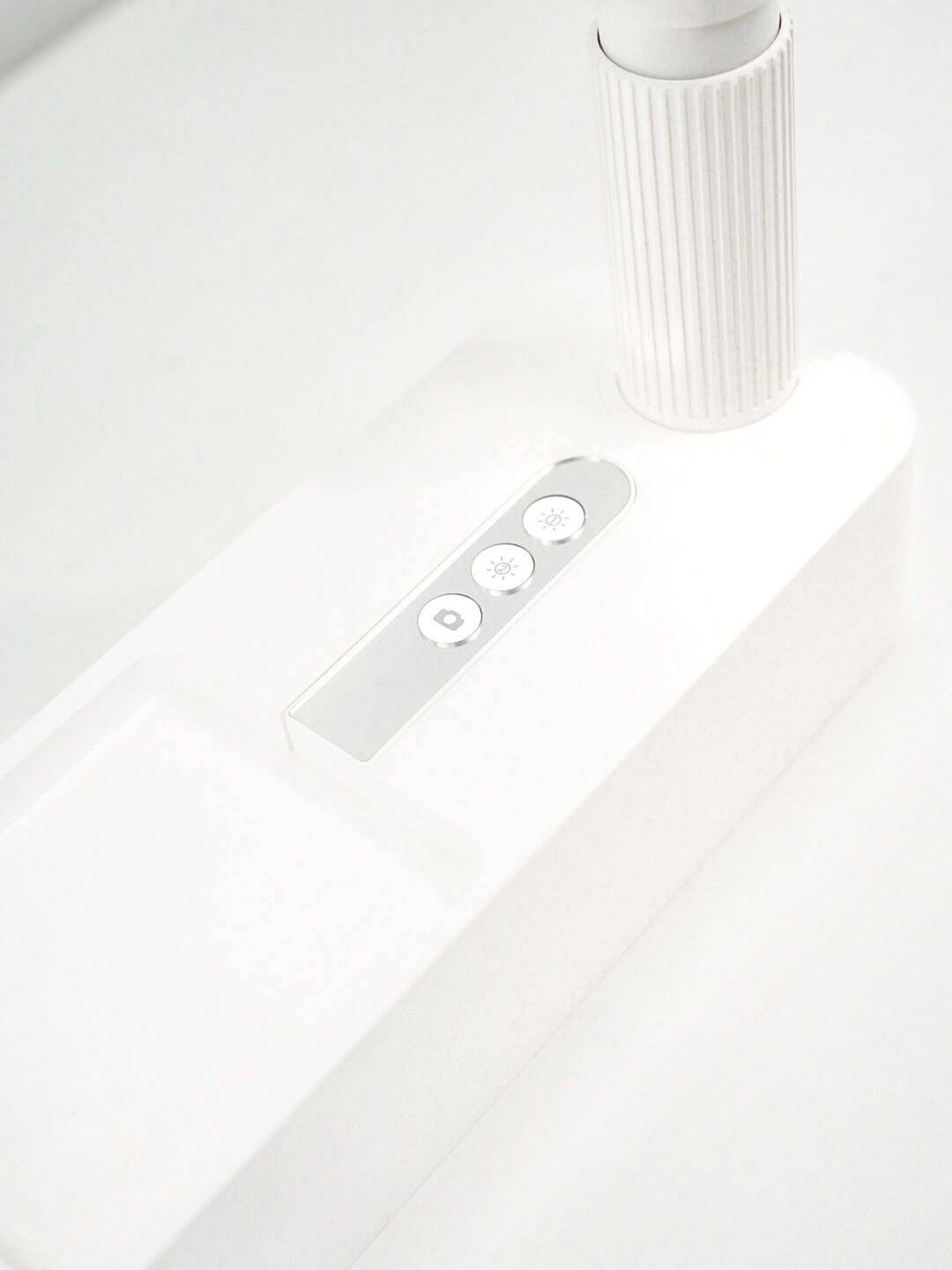 Bluetooth-Controlled & Portable:
From your studio to the great outdoors, carry your lighting buddy wherever your creativity takes you. With Bluetooth control, tweak your lighting, snap a selfie, or set your scene all from your comfy creative corner. Your convenience, our command.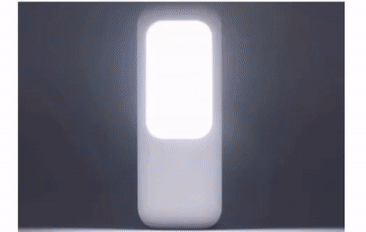 Customizable Light Settings
Every mood, every vibe, every vision - catered for. Whether you need a cool light for chic jewelry snaps, a warm tone for inviting food images, or a neutral white for the flawless makeup tutorial, our three adjustable light settings have got you covered.
"Aside from recording, origami videos, I also use this lamp to record time lapses of my critters. It's non-invasive, the lighting isn't super harsh, and I like the options available to me when I do use this light. It's easy to pack up and travels well, and I enjoy taking it out to see what other options I have to the shot."
-Tiffany C
"My daughters loved helping me unwrap it and work out how it all works. We pulled and turned and flipped and stretched and worked it out - and then found the instructions! So easy to set-up and captures great footage. Very happy and have already created more videos than with previous 'long form' set-up."
-Paul J.
Very good product and value for the money
"Best purchase I ever made! Kudos to the genius who thought of this!! Keep changing the game."
-Shanette J.
We at UNIQU believe that everyone has a story to tell, and we're committed to helping you tell yours in the most visually stunning way possible. Our Lighting Kit isn't just a tool, it's a partner that empowers your creative vision.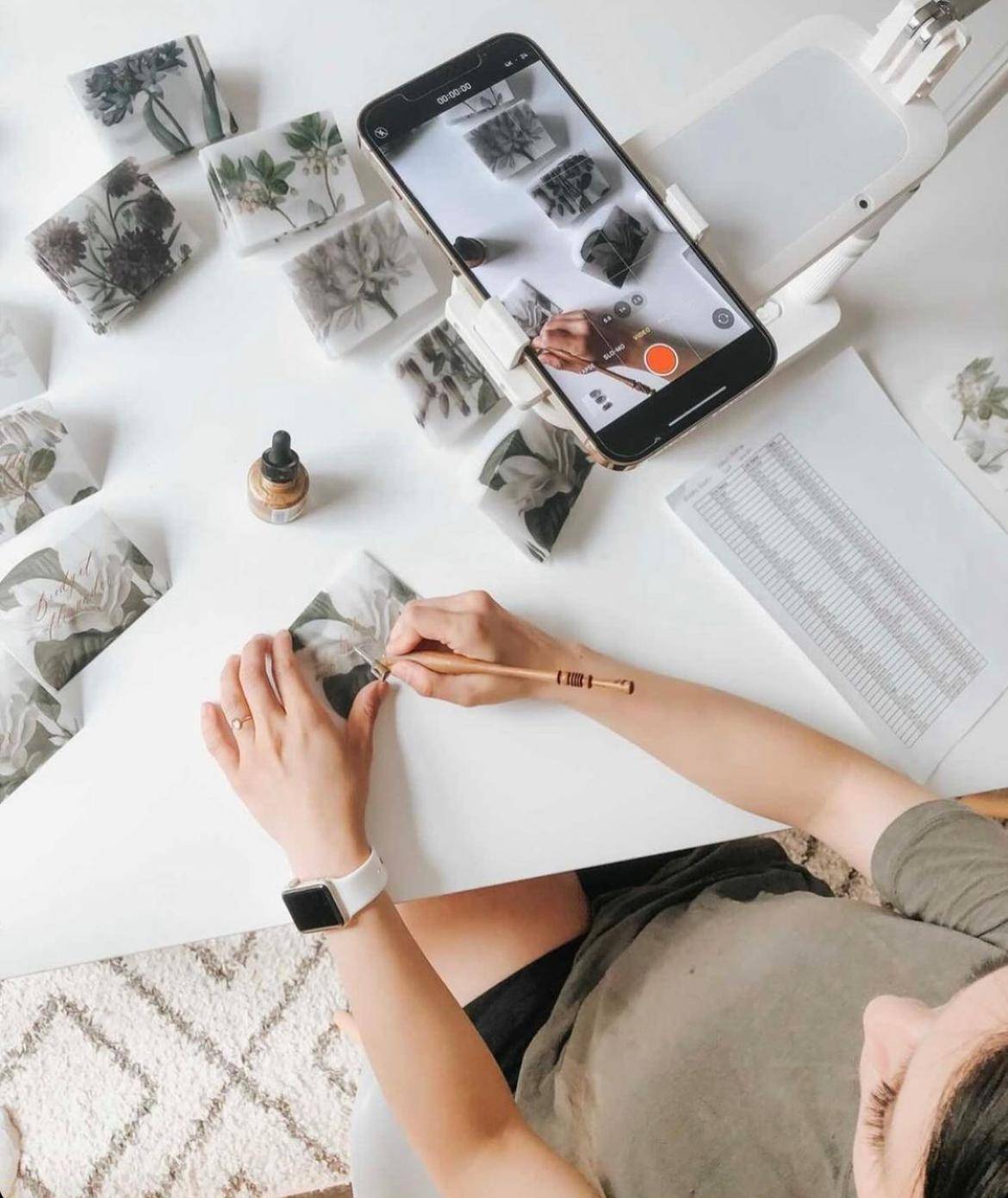 We understand that every content creator is unique, which is why we've loaded our kit with versatile features. Whether you're a vlogger exploring new cuisines, an artist capturing the intricate details of your latest piece, or a makeup guru sharing your beauty hacks, the UNIQU Lighting Kit is designed to adapt to your unique needs.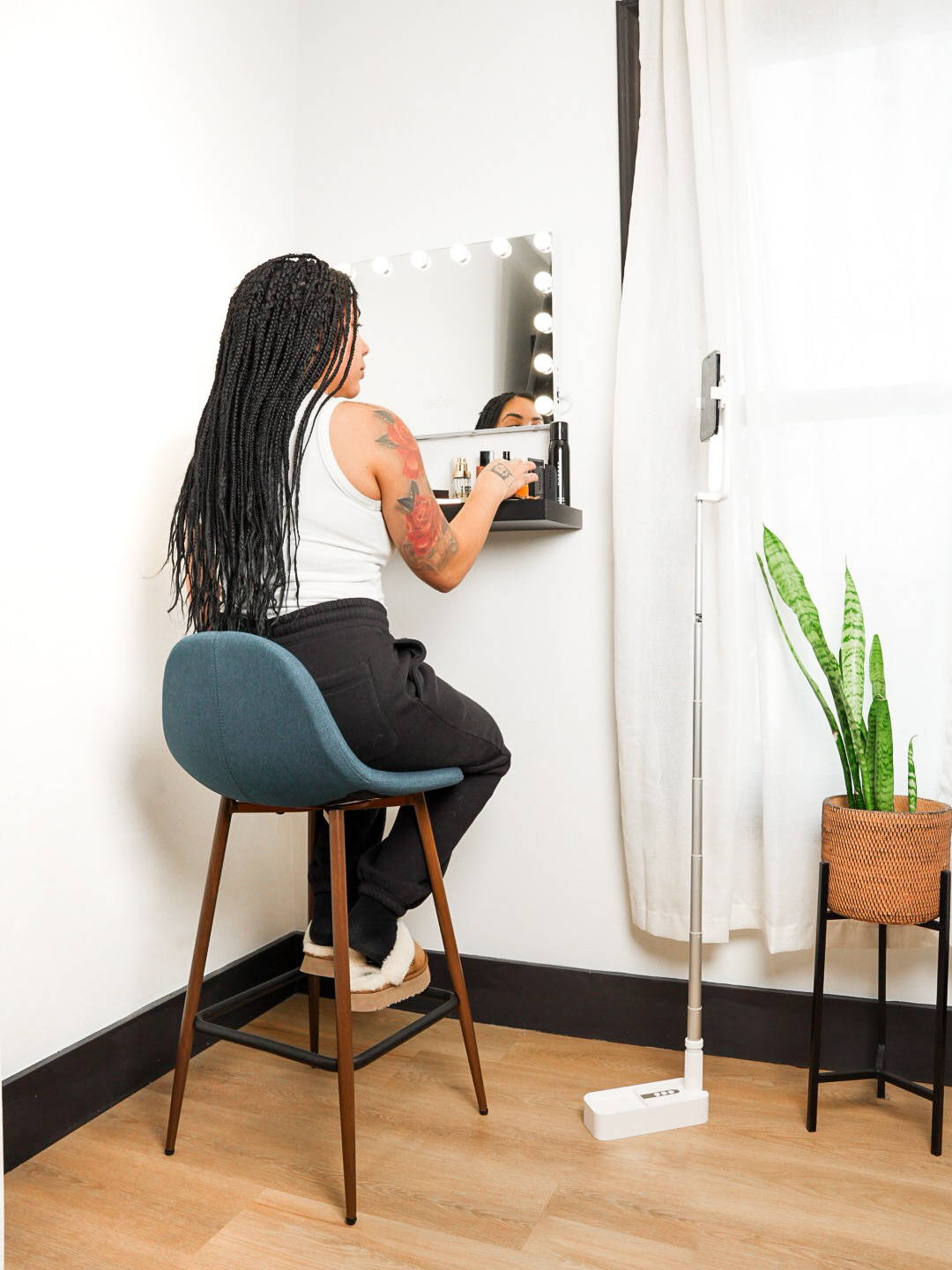 We're not just committed to providing a top-tier product, but also to offering unparalleled customer service. Have a question or need assistance with your kit? Our friendly support team is always ready to help.
Join the UNIQU family and embrace your inner content creator. With the UNIQU Lighting Kit, every shot is a chance to tell your story.
Frequently Asked Questions
What are the product specifications?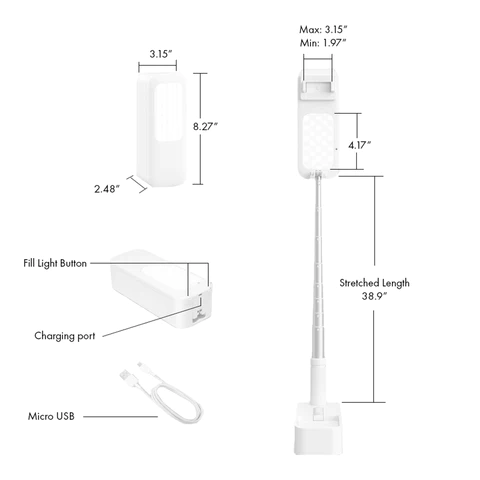 What phones can be supported by the UNIQU Lighting Kit?
The UNIQU lighting kit phone clamp extends as wide as 3.15 inches. It can accommodate all new generation phones since they are all under 3.15 inches. You can use it with your phone case.
At the 90 degrees configuration, big phones like iPhone 12/13 Pro Max, Samsung S21 Ultra as examples will be fully supported. UNIQU lighting kit can support up to 400-500 grams in the overhead configuration.
What are the UNIQU Lighting Kit's minimum and maximum height when used in overhead or 45 degrees configuration?
The minimum is 20 cm and the maximum is 83 cm.
What is the lifespan and CRI of the LED light?How far can the pole extend in the 90 degrees position for flat lay filming?
The pole can be extended up to 42cm horizontally from the main pole when in the 90°/ overhead or 45° configuration.
How far can the pole extend in the 90 degrees position for flat lay filming
The pole can be extended up to 42cm horizontally from the main pole when in the 90°/ overhead or 45° configuration.